Apply Now
03 Mar, 2021 11 comments
Preset Students Win Sankofa 2019 Best Actor of the Year, Judges Special Recognitio7
Preset Students Win Sankofa 2019 Best Actor of the Year, Judges Special Recognition7
Master Samuel Asare, final year General Arts 1 student and Miss Mary-Ann Adjei Mawudzo of form two General Arts 2 of Preset Pacesetters Senior High School were adjudged Best Actor of the Year and Judges Special Recognition for Passionate Performance, respectively, at this year's Art Center-Sankofa annual senior high schools drama competition held recently at the Art Center, Accra.
The three-day competition which was organized by the Art Center in partnership with Sakonfa, a drama promotion organization, brought together 15 senior high schools (made up of both private and public) from the Greater Accra Region. Out of the various awards, categorized under 'main' and 'auxiliary' awards, the best actor and best actress of the year, will, as part of their package, be co-opted into Roverman Production, a leading national theatre production company, as well as gain further training from the National Theatre Company.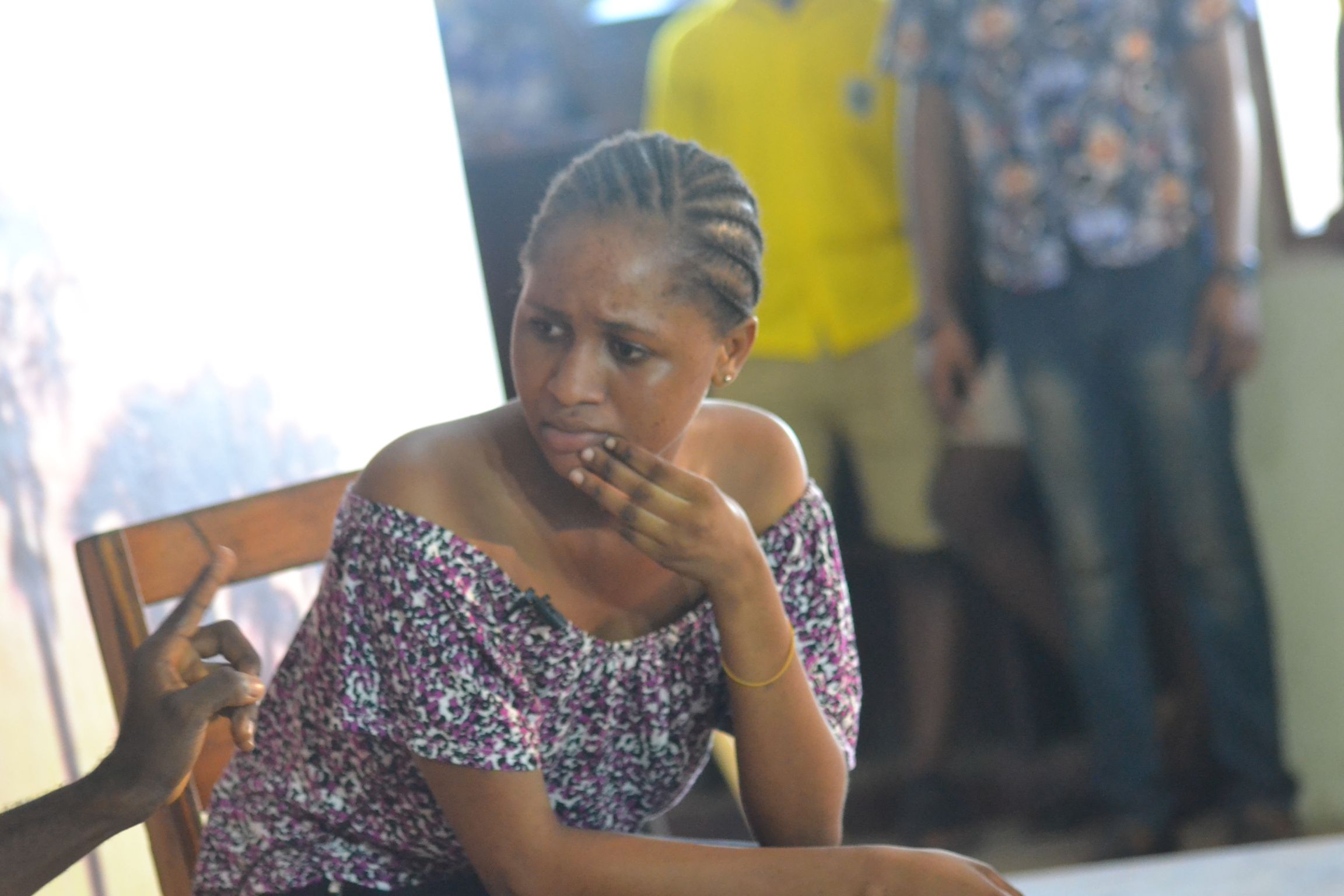 MARY-ANN ADJEI - Judges Special Recognition for Passionate Performance
Besides the Best Actor of the Year and Judges Special Recognition for Passionate Performance, Preset Pacesetters won three other awards: Most Supporting Patron, Best-behaved School, and Most Consistent School, bringing home five awards in total, which was the highest number received by a particular school at the competition.
The event took place from February 21- February 23, 2019.
As its mission, the Preset Literary Club seeks to promote language usage and literature among students through stage performance, provide authentic on-campus entertainment to students in particular and the school community at large, promote African cultural and social values through drama, cultural dance, and poetry, and unearth and develop students' aesthetic talents for professional careers in the creative art industry. Over the years the club has participated in related competitions and received many awards. At Sankofa 2014, the club won the overall 1st position, best actor of the year, most promising actor, most supporting actress, and best behaved school. They also won National Drama Festival (NADRAFEST) 2008 regional champions award, among others.
11 thoughts on "Preset Students Win Sankofa 2019 Best Actor of the Year, Judges Special Recognitio"